5: GARMENT INDUSTRY AND INFRASTRUCTURE By 1883, all but two of the brick houses on Greene Street have been razed to the ground.
Cast iron factories and warehouses rose in their place — at 5 or 6 stories, these buildings were at the technological frontier for modern construction.
Factory at 101 Spring Street, designed in 1870 by architect Nicholas Whyte. Photo: Paul Katz, 1972, National Public Radio Merchants selling the same product tended to cluster together — in the 1880s, Greene Street was the place to go for furs and hats, sort of like when the Lenape were trading and hunting in this area centuries earlier.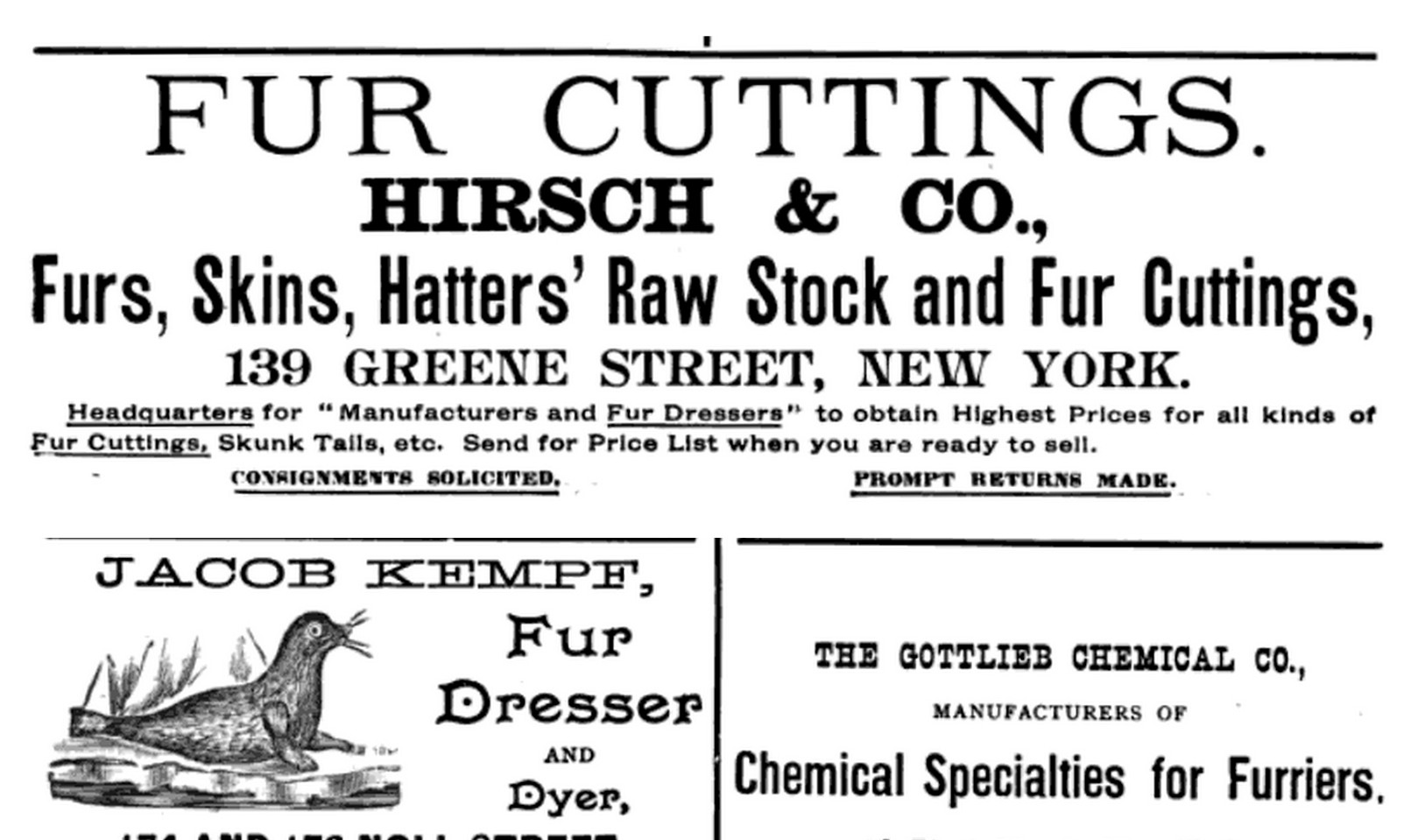 Cast iron details from the Greene Street block. The new cast iron building process relied on mass-produced interchangeable parts, so factories could be built faster and cheaper than in the past. Innovations in passenger and freight elevator technology made these buildings taller, while the slender but strong cast-iron columns made way for large windows and open internal spaces. These modern buildings made Greene Street the center of New York's highly profitable garment trade.
Factory: 132-140 Greene Street, 1950s, from Winston Weisman Collection of Architectural Photographs, New-York Historical Society.
Below: Haughwout Building, from Historic American Buildings Survey, Library of Congress, Prints and Photographs Division. Urban Omnibus.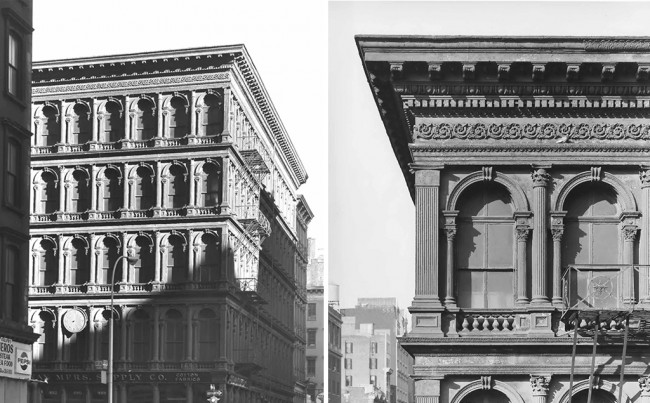 Greene Street was also well-connected by transport. Within the city, a growing network of elevated railroads and streetcar lines quickly moved goods, workers, shoppers, and other passengers to and from the block. The 6th Avenue Elevated train ran along West Broadway just two blocks west of Greene Street.
Archival footage: 6th Avenue El, 1920s-1940s, public domain, found on YouTube The block was 0.7 miles from the White Star Line at Pier 45, which traveled from Liverpool to New York, stopping in Ireland. These ships often brought immigrants from Europe and took goods from New York on the route back. The Compagnie Générale Transatlantique at Pier 42 travelled to Le Havre in France; the Pacific Mail Steamship Company at Pier 34 shipped to Panama and onto the San Francisco, and then on to Asia.
Zoom to map
Map of New York City, by Rand McNally and Company, 1897. David Rumsey. The block was also 0.7 miles from the freight depot for the Hudson River Railroad, which connected deep into the the American interior. A hat could be made in a factory on Greene Street, and then efficiently delivered out to Europe or the Midwest directly by rail or boat.
1876 map of the New York Central and Hudson River Railroad. Wikimedia Commons. Cast iron columns on Greene Street today.
Greene Street was reborn as the center of the profitable garment industry.
Scroll with
or
or

or use compass here
Explore captions up here
Access the menu here
Zoom Out